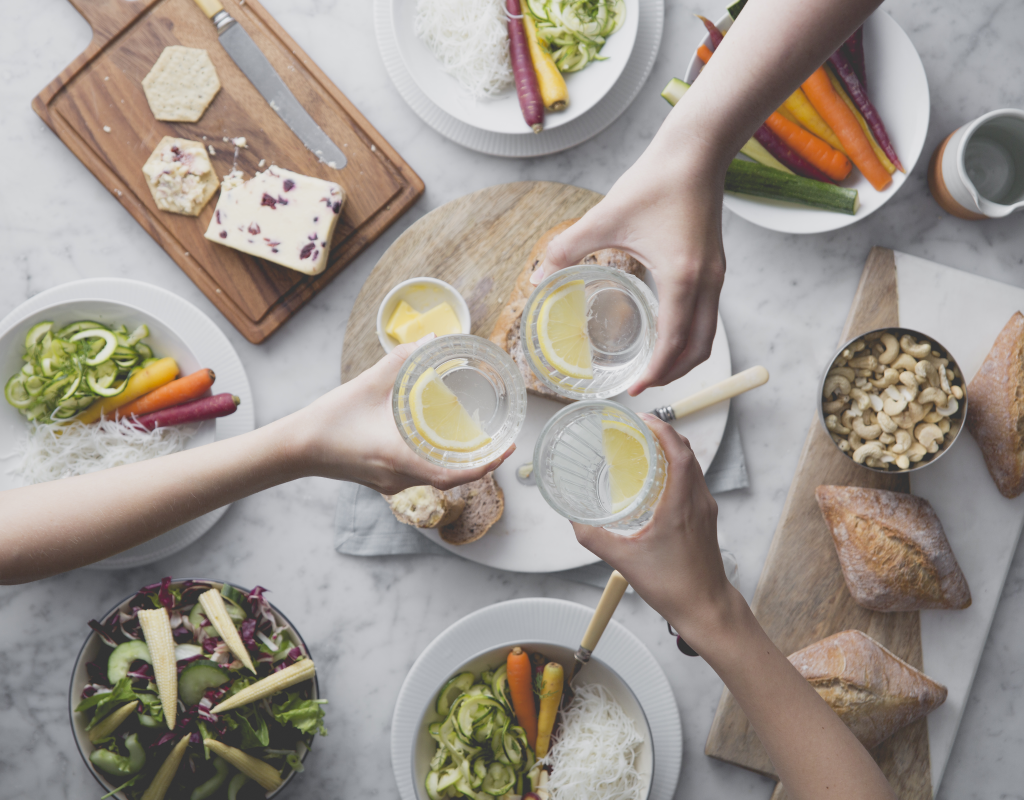 The Rayware Group is the UK's number one Housewares Company and we are on the look-out for talented individuals to join our team.
The business is family run, well established and fast growing; all the ingredients needed to produce fantastic career opportunities. Our family of great British Housewares Brands include Kilner®, Mason Cash, Typhoon, Viners, Price & Kensington and Ravenhead and are valued both at home and throughout the world.
Working for Rayware is rewarding and exciting, we want ambitious people with fresh ideas and the drive and passion to make a difference. From talented product designers to motivated sales managers, there is a wide variety of career opportunities at Rayware. Start your journey today.
Latest Job Vacancies
The creative heartbeat within the organisation made up of three distinct areas; product creation and graphic design, product management and factory liaison and the traditional marketing function which involves speaking to our trade customers and consumers. The team diary revolves around product launch which happens twice a year where we help support and assist our sales teams.
No Current Job Vacancies
Specialised sales support and daily customer management of the largest group of retailers across the Uk and Ireland. The National Accounts team will draw on all of the resources of the business to offer their customers specific help to get unique, complex and large scale project delivered in a timely and organised fashion.
No Current Job Vacancies
Management of the complex range of programme's which help our business run smoothly covering all aspects of supplier, stock and warehouse management systems to help our business communicate effectively. Drawing on a mixture of programmers and outhouse specialists the team constantly evolves to reflect the dynamism of the business needs.
1st/2nd Line IT Support
Job Description
As 1st/2nd line IT Support at Rayware, you will be responsible to provide 1st line support on the resolution of service desk calls/emails in a structured manner, ensuring that there is a customer service focus throughout. As an integral part of the IT team you will act as the first point of contact for all IT issues and requests.
Responsibilities include:
Support users in the use of computer equipment by providing necessary training and advice - Managing the IT support ticket system, resolving 1st and 2nd line support issues in a timely manner
Investigating and escalating issues as appropriate, delegating software and 3rd line support issues to the relevant parties, keeping users updated as to the progress of their queries
Support staff in the appropriate use of IT equipment - Managing user accounts including new starters, changes and leavers
General maintenance and support for equipment and software
Setting up and configuring new laptops, desktops and mobile devices
Setting up network printers
Maintaining the asset register including licencing
Troubleshooting hardware and network issues
Liaising with 3rd party suppliers to log, escalate and track outstanding issues through to resolution.
Maintain a high degree of customer service for all support queries and adhere to all service management principle
Qualifications/Experience:
2 years' experience in an IT support role
Experience of folder and disk space management
Efficient Microsoft Office & Excel Skills with experience using and troubleshooting Microsoft office and outlook within a network environment
Educated to GCSE level / qualifications or experience to the same equivalent
If you have the skills / attributes for this role and are looking for an opportunity to further your career, please apply now by sending your CV to recruit@rayware.co.uk
As the success of our business grows so has the visibility of our brands which has created an international appetite. The Export team personnel are focused in specific regions working with a network of local sales agents and distributors who bring the product to global consumers. Our warehouse and delivery networks support this structure with 3 international storage locations which offer quick and more flexible delivery solutions.
No Current Job Vacancies
The sales support team will gather all customer requirements and navigate customer orders through the business liaising with sales, accounts, stock management and our distribution centre. Ultimately they will make sure goods arrive on time, with the individual requirements in place, all the while finalising instructions from our customers and keeping them informed along the way. Customer service and consumer support is also delivered from within the team.
Sales Coordinator
Job Description
We currently have an opportunity for a someone to join our Sales Administration team on a temporary contract basis to cover a period of Maternity Leave. As Sales Coordinator at Rayware, you will be responsible to monitor and manage the processing of sales orders from receipt to delivery and completion. Responsible for ensuring all customer service standards are maintained, effectively handling customer queries on a daily basis and liaising with other internal departments and Sales Managers to ensure sales procedures are up to date
We are looking for applications from candidates with prior experience in either customer services and sales administration. Able to manage customer queries effectively, managing customer experience and deal with all sales queries effectively.
Duties to include:
To manage order processing tasks on a daily basis
Ensure all customer service standards are maintained
To liaise with Area Sales Managers to ensure all orders are processed and customer information is current
Handling of customer queries
Communicate on a daily basis with internal departments. Area Sales Managers and customers through telephone and email
Daily general administrative duties
To gain knowledge of products in order to offer existing customers and maximize sales opportunities
To complete new line information as required
To ensure customer promotional information is actioned and required
To ensure all orders are managed and processed effectively
Diary management
Data inputting
Contract length: 12 months
If you have the skills / attributes for this role and are looking for an opportunity to further your career, please apply now by sending your CV to recruit@rayware.co.uk
Our business is regulated by the flow of money in from customer payment and outwards to national and international supplier invoices. The two parts of the accounts team make sure the speedy expedition of both so our business continues to have good liquidity essential for growth and investment. The team also manage our portfolio of currencies essential for international resource payments.
No Current Job Vacancies
With three separate warehouse locations based on three continents the fully computerised logistics and warehouse systems are controlled through the UK office with precision detail. Within the head office estate we have an extensive purpose built logistics operation which offers packaging, storage and distribution functions necessary for a global business.
No Current Job Vacancies
The two sides associated with the flow of stock through our business will be co-ordinated with the purchasing team; the balancing of large and small customer order stock requirements within our 3 international warehouses and secondly the control of goods from suppliers into the system. Working alongside the purchasing co-ordinators are the quality control and governance team who make sure the quality standards set are followed rigorously from factory audits, risk assessment and testing of products all the way through to quality control throughout the production process and at delivery.
Stock Audit Manager
Job description
As Stock Audit Manager at Rayware, you will be responsible to maintain the stock audit process by initiating, coordinating and enforcing operational policies and procedures. Supporting effective Stock management, Health & Safety procedures and day to day affairs within a busy Warehouse environment.
We are looking for applications from candidates who are experienced in effective stock management, able to co-ordinate and conduct stock audits to ensure effective stock management on a continuous basis. As Stock Audit Manager you will be responsible to monitor and report all stock discrepancies, monitoring stock levels from receipt through to point of dispatch. Responsible to produce and monitor weekly reports for the warehouse to monitor workflow and productivity.
Duties to include
Work with Managers to implement the company's policies and goals
Motivate, organize and encourage teamwork within the workforce to ensure productivity targets are met or exceeded.
Organise the recruitment and training of staff as well as monitoring staff performance and progress
Promote a continuous improvement culture in the business
Responsible to produce and monitor weekly reports for the warehouse
Support management information relating to staff attendance and bonus input
Monitor workflow and productivity
Continuous monitoring and utilization of warehouse space
Oversee all returns and shortage claims and carry our customer discrepancy investigations
Allocate container deliveries assessing best depot to store
Maintain standards of health & safety, hygiene and security in the work environment.
Responsible to conduct site H&S checks, Risk & Cosh assessments, and fire marshal duties
Administer IOSH and Site First Aider requirements (Qualifications are desirable, however, where not held applicants should be willing to undertake training)
Job Type: Full-time, Permanent
If you have the skills / attributes for this role and are looking for an opportunity to further your career, please apply now by sending your CV to recruit@rayware.co.uk
Graduates
We are looking for passionate and ambitious graduates who want to get their new career off to a great start in an established first class business. Whether your degree is in Business, Marketing, IT or Design, we have a variety of roles within our business where you can put your qualification to good use and learn additional skills along the way.
Apprenticeships
Apprenticeships are available to those who are aged 16 or over and combine working with studying for a work-based qualification - from GCSEs or equivalent up to degree level. At Rayware we offer on the job learning in a variety of departments. It is a great way of gaining new skills or developing new ones in an established family run business.